Nhat Quang Steel is a manufacturer of high-quality steel pipes and industrial steel, serving the industries such as mechanical engineering, structural construction, automotive and motorbike industry.
Nhat Quang Steel products and services are diversified and abundant, reaching typical international standards such as:
Welding steel pipes;
Industrial stainless steel pipe;
High quality purlin;
Coil Center (advanced steel processing service).
The development of Nhat Quang Steel through stages: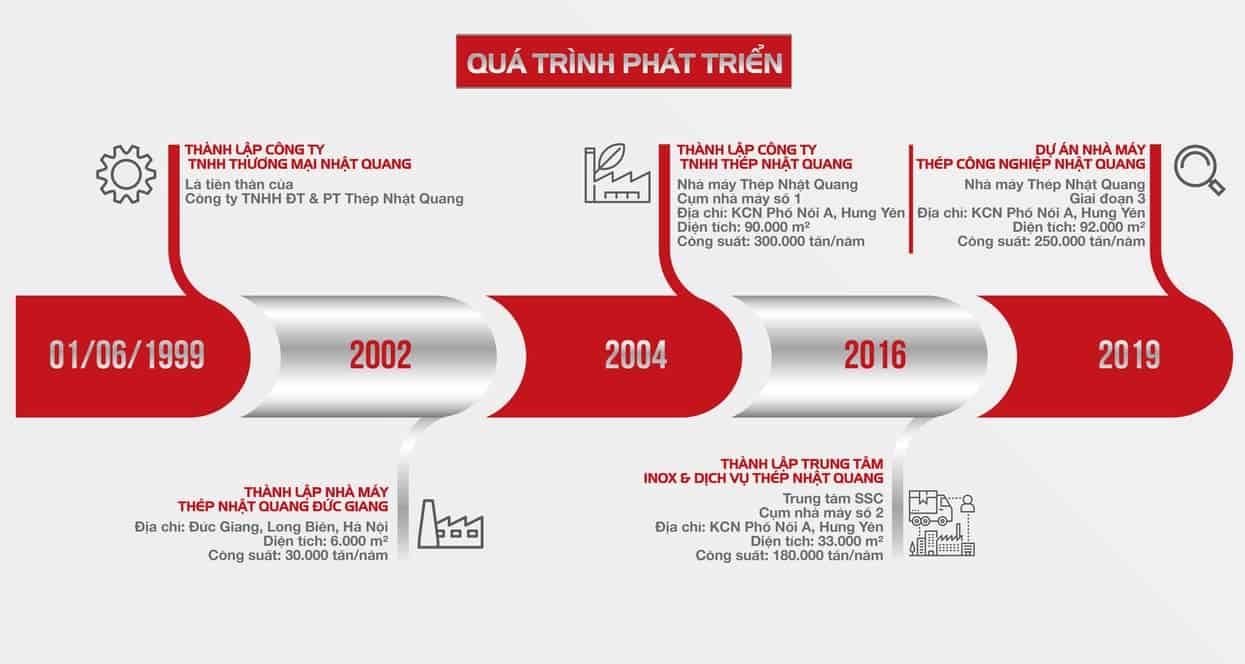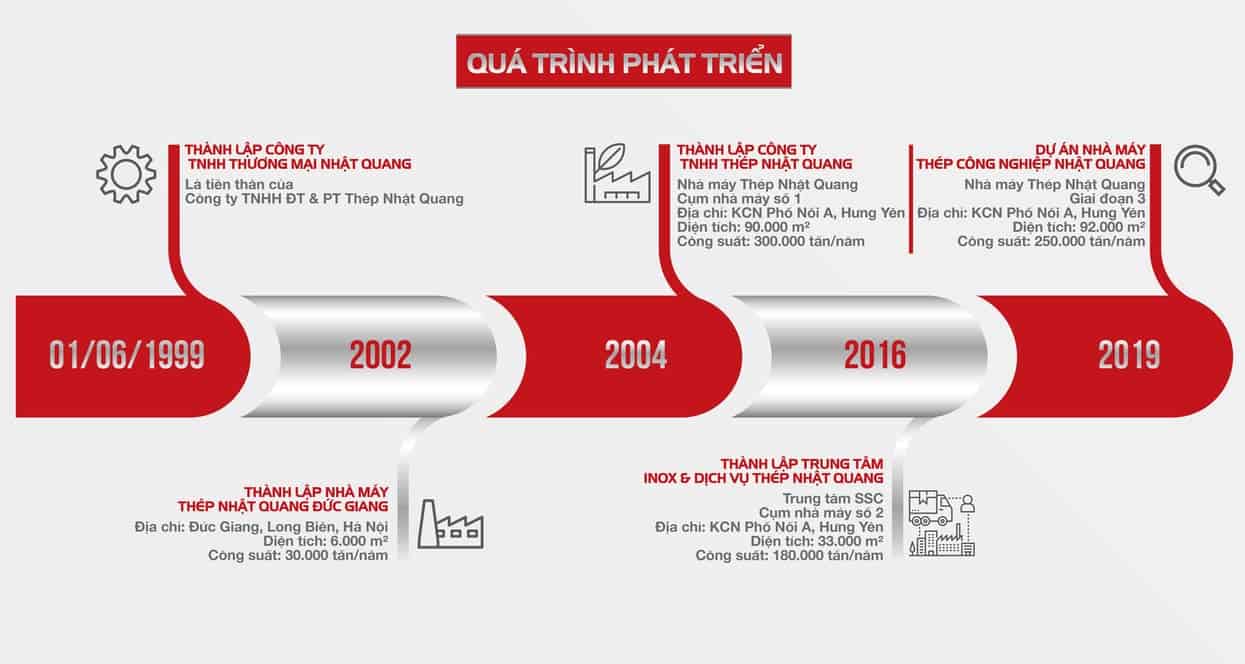 Consecutively in 2018 and 2019, Nhat Quang Steel was ranked among the Top 500 largest enterprises in Vietnam by the prestigious international organization VNR500.